Bring coding to life in your early years classroom
Choose your education package
Our education packages all include multiple Cubetto Playset units, exciting Adventure Packs and Logic and Directional Block sets to extend your students' play. They are designed for education and come with added support, lesson plans, and access to our educator community.
Available now!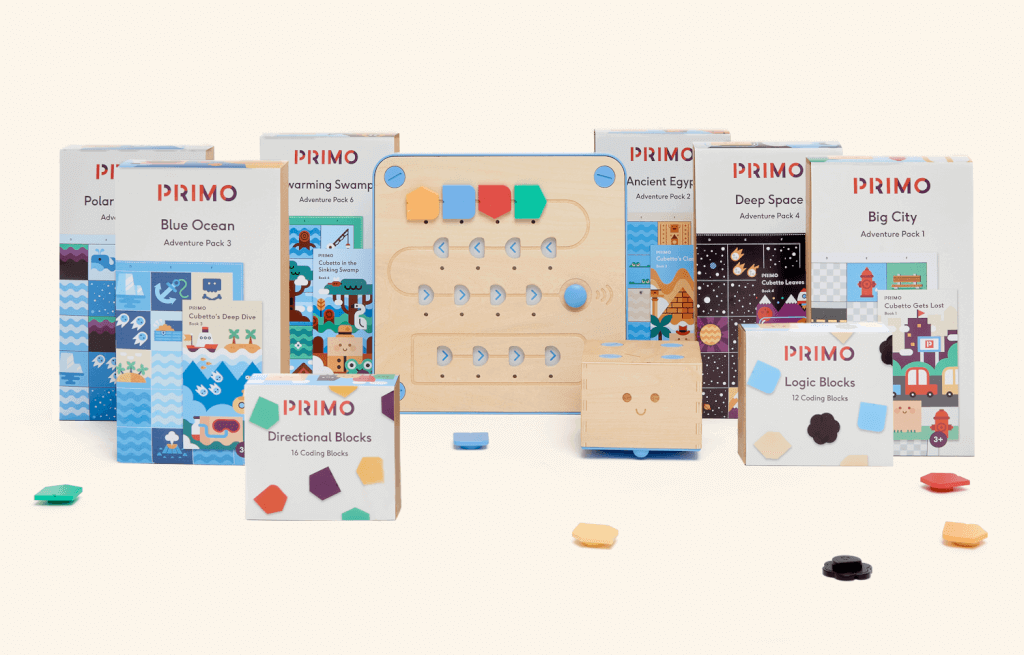 4

Classroom Bundle

Group learning made fun in the classroom!

Includes: 4x Cubetto Playsets, 2x each Adventure Packs and 6x Extra Blocks.

8

STEM Bundle

Share Cubetto within your coding workshops or STEM sessions.

Includes: 8x Cubetto Playsets, 4x each Adventure Packs and 12x Extra Blocks.

12

School Bundle

Bring Cubetto to your library, after school club, or makerspace.

Includes: 12x Cubetto Playsets, 6x each Adventure Packs and 18x Extra Blocks.
How to place your PO
Download our W8-BEN-E form and get a quote from our Education team!

Get a quote

Send us your PO and we will forward through an invoice.

Send through your PO

As soon as your PO is received, your order will be dispatched!

Cubetto is dispatched
How do I start?
Leave us your details to find out how Cubetto can help you teach essential coding and problem-solving skills, or to find out how to integrate it in your curriculum. Request quotes, resources, content and more.