Dear Community,
Filippo here, Primo Founder and CEO, writing from the cosy comforts of Primo HQ in London, UK. We haven't talked in a while, but I hope you've been keeping well!
The turn of a new season brings with it change and opportunity, and today I'm delighted to share with you what we believe is one of the most important moments in Primo's journey.
Over the last 5 years, in my quest to redefine the future of play for a new generation, I've come across many opportunities to take part in worthy projects and missions.
Because my focus has always been on Cubetto and taking coding education to children all over the world, most of these I've turned down. But earlier this year something changed.
Through a chance encounter with some friends, on a crisp January morning, I stumbled upon a new challenge: reinventing digital pocket money for a new generation of children.
The prospect of creating a new educational toy for my own 5-year-old boy Alex, one that would help him develop the financial skills he would one day require to thrive in a digital economy, inspired me.
After all, Alex is the reason I started Primo in the first place. So I joined my friends to start Pigzbe, a company and a product with a simple mission:
Financial superpowers for kids.
Pigzbe is not a piggy-bank, but a Piggy Wallet for children ages 6 and up. A hands-on home for digital money, connected to an App that turns earning, saving and sharing into an adventure.
It will help children learn how to manage digital money, allowing the whole family to connect and take part in the experience from anywhere in the world.
Primo started with a clear vision. A better future in which children from ages 3 and up don't just consume, but also create with technology.
Today Cubetto is supplying more distributors than ever, reaching more and more classrooms and living rooms in over 180 countries every day, all thanks to you!
But as focused as our mission is, and as passionate as our team members are, evolving by finding new worthy products to develop and scale is hard. In fact, it's hard. Very hard!
As Pigzbe grew as its own entity over the last 9 months, one thing became clear: Pigzbe should become part of Primo's extended family.
Primo will be partnering with Pigzbe to develop their new product and bring financial education to early years learning, just as we have done with coding.
Cubetto as you know it will continue to exist and evolve. There are more stories to tell, more maps to develop, and more adventures for Cubetto to complete.
Over the coming months, Pigzbe and Primo will come closer together to develop and launch the brilliant new Pigzbe product, which we think you're going to love.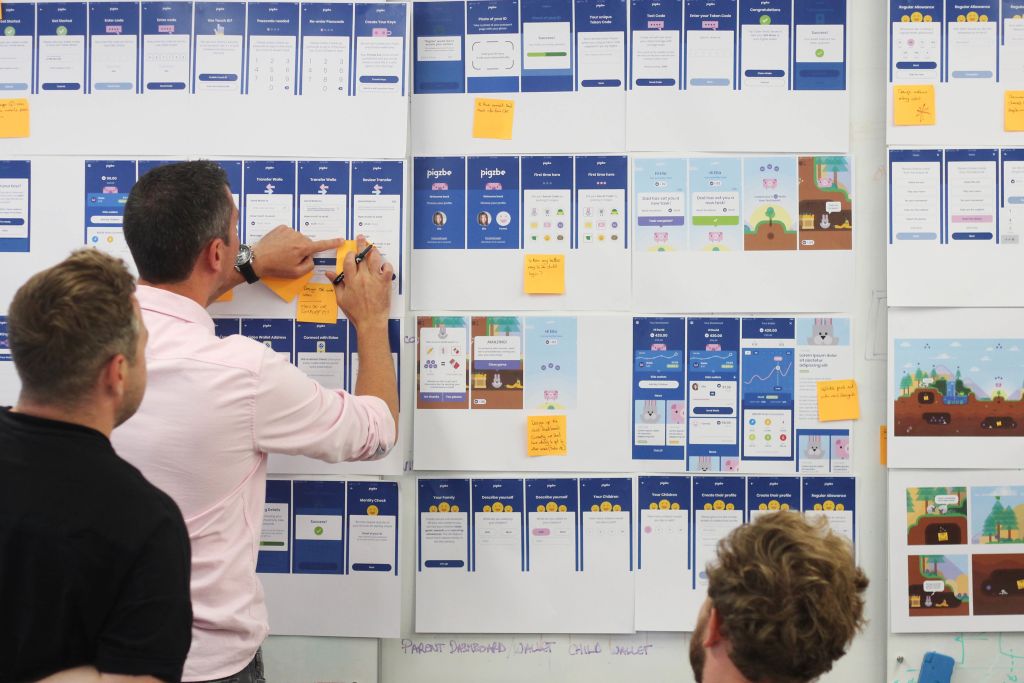 We're in good company too! Working on the project we have Pentagram partner Jon Marshall, best known for designing the Kano Computer, SAM Labs, Suzy Snooze, and Hackaball.
We also have with us former Apple designer Matt Brown, as well as legendary Kano Computer founder Yonatan Raz Fridman working as an advisor. It's going to be a blast!
Something very special is coming your way. Something we hope you're really going to love as much as you've loved Cubetto.
Filippo 🙂